Serenity 5' Backless Bench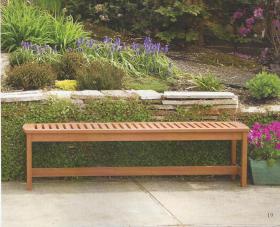 Serenity 5' Backless Bench
Backless
ARB1079
Drop Ship
$149.99
A backyard essential reborn. This utilitarian bench incorporates modern lines and coordinated design to accompany Arboria Serenity benches and chairs, as well as Celebration and Butterfly tables.
Generous five- foot length with graceful curved ends
Durable construction with mortise and tenon joinery on factory assembled parts
Easy final assembly with key components pre-assembled
Made in Vietnam of premium hardwood
Product dimensions (width/depth/height): 60" x 15.5" x 15.75"